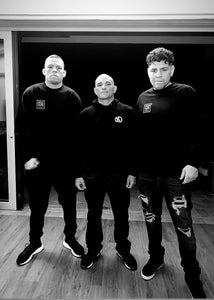 Who do you train with?
We are a world famous martial arts gym specializing in Gracie Jiu-Jitsu and fighter training. Located in Stockton, California and home to some of the best fighters in the world including the pride of 209, Nate and Nick Diaz. We offer both child and adult classes and accommodate all skill levels. Whether you are a beginner or professional fighter, all are welcome as we provide a professional, friendly and safe learning environment.
Here at the Nick Diaz Academy we believe that martial arts provide a healthy platform to maintain fitness, create self-awareness, discipline and strengthen one's confidence. We train hard and have a lot of fun doing it.
Drop in and say hello as all are welcome! 
Randy Spence
Head Trainer
Cesar Gracie Black Belt
Nick Diaz Academy Allies